Formed in 2000, this Southern California club practices twice a month and performs several times a year. Comprised of beginners, intermediate and advanced players and performers, this group is a perfect choice for those wishing to get in touch with this uniquely Hawaiian art form.

E komo mai kakou!

Malama pono! :)

View Club Practice and Performance Calendar

Kolohe Songbook
Maps to meeting locations:

All club members are highly encouraged to purchase He Mele Aloha. At $24.95 it's an amazing book! 260 songs all beautifully typeset: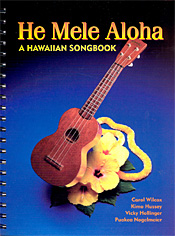 He Mele Aloha - Melodies Reference Collection
Photo Albums!!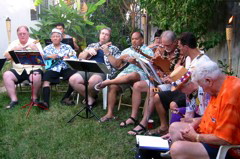 E Komo Mai!!
Club links:
HawaiianConcertGuide.com
Island Bazaar
Flea Market Music
UkuLelia
Aloha Joe
Aloha World
Huapala - Great source of Hawaiian Music
To join the Kolohe Ukulele Club,
please contact either of the following:
Andrew - andrew@ponowaiwai.com